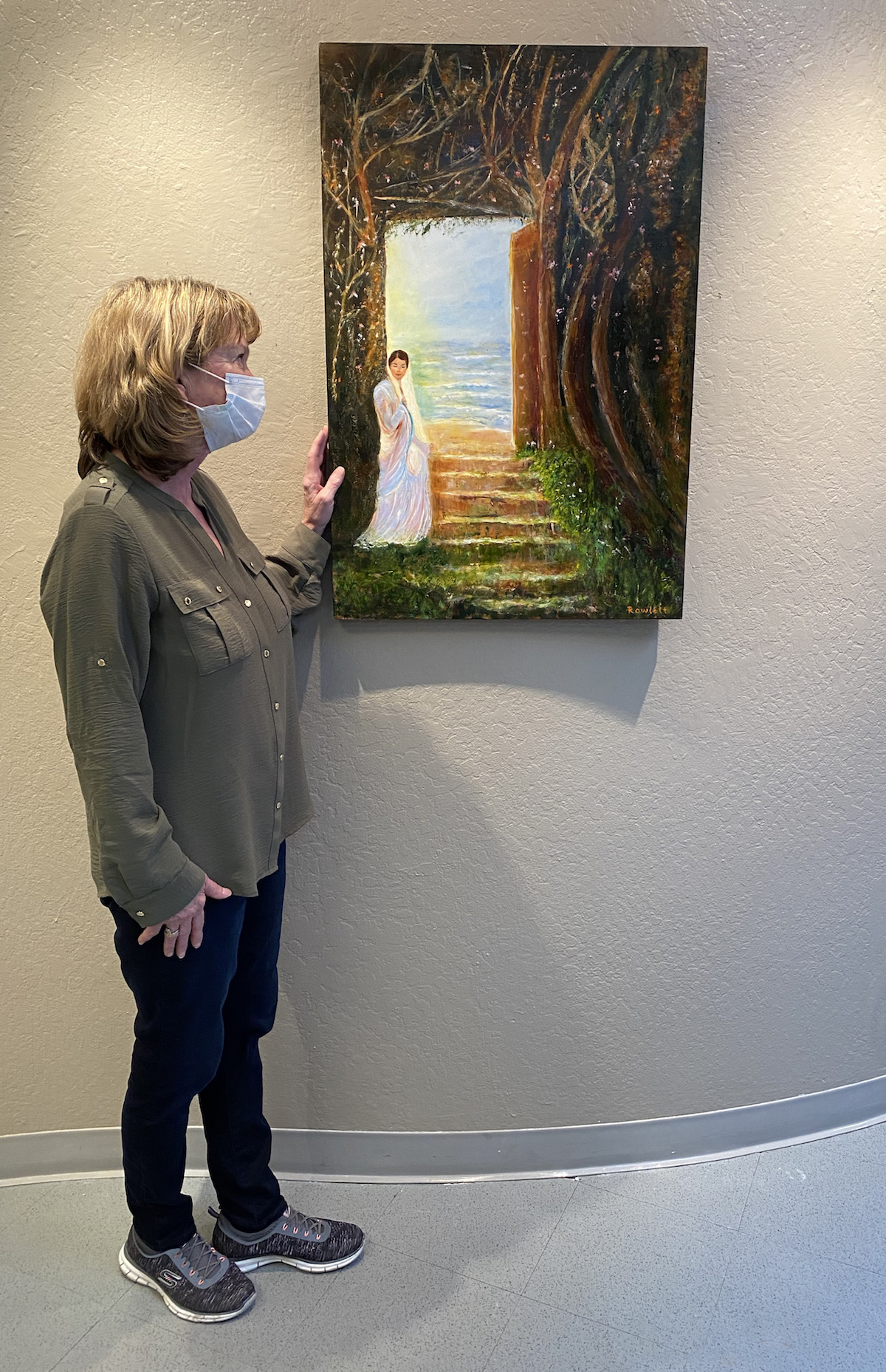 WNC hosts Rowlett's oil paintings
Kim Rowlett's paintings are on display at Western Nevada College's Fallon Campus Gallery through Jan. 22.
Wednesday, December 22, 2021

Kim Rowlett, a retired English teacher from Churchill County High School, wanted to write a book, until a decision was made to enroll in Gil Martin's art course at Western Nevada College.
During her lessons, she fell in love with oil painting. Eleven years later, Rowlett continues his artistic journey. WNC's Fallon Campus Gallery will exhibit Rowlett's paintings until January 20.
Rowlett likes to paint in an impressionistic style with a flow of light that represents freedom and creates magic. His tools are a brush for detail and background, and a palette knife for abstract effects, texture and to add a whimsical feel, which is his personal trademark.
His palette is lively, demonstrating a true mastery of color.
"I love showing my work. My paintings are upbeat and colorful, and they bring happiness," Rowlett said.
An intriguing piece of his work is called "The Covid Painting". Recently painted during isolation, this artwork is an expression of hope to show that there is light at the end of the COVID tunnel. It alludes to the temporal state of this condition.
Inspiration for Rowlett's paintings comes from everywhere: her personal expression of how she sees the world, nature, other oil painters, objects and people around her. This wide diversity of subjects, such as hummingbirds, aspens, cats, ballerinas and her favorite pastimes like reading, all come together in her art.
Rowlett's future plans include being part of an upcoming NAA exhibit in Carson City at Brewery Arts. Her paintings begin to show a mystical aura and she wants to continue in this trend. Some of these paintings are created within a group called "Heart Artists". The painters who meet at 4082 Reno Highway every Wednesday at 9 a.m. work on their personal art, helping each other as needed. All artists are invited to join them.
The public is invited to view Rowlett's exhibition at the WNC during gallery hours, Monday through Friday, 9 a.m. to 5 p.m., excluding holidays.