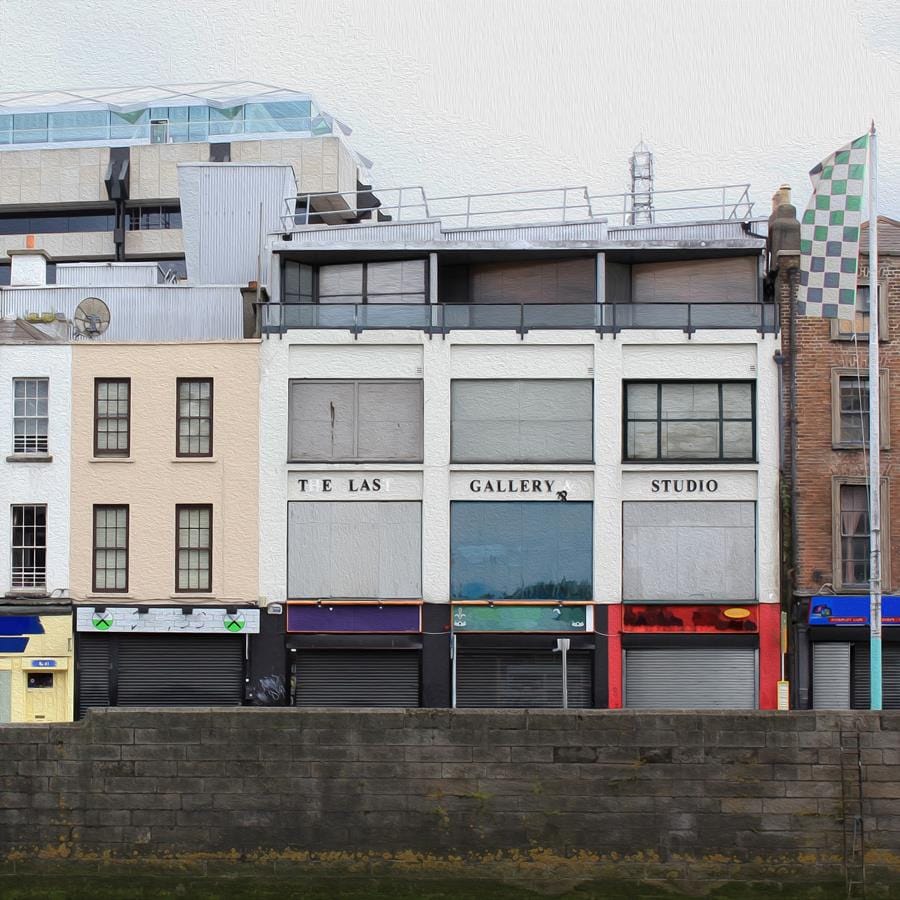 Ramon Kassam – Paintings from The Last Gallery & Studio
Ramon KassamThe self-referential attitude of the painting includes third-person narratives and thematic construction of the world. His works are imbued with tactics and tropes that drive storytelling through painting and display. In his most recent work, Kassam indulges an appetite for pictorial fantasy, imagining a folklore of contemporary Irish painting that links reality to an analogous fictional universe.
The unmediated and sometimes unruly visual language of cities, suburbs and rural towns allows Kassam to reflect certain aspects of local and national identity in his own artistic vocabulary. It is not just the aesthetics of these fortuitous juxtapositions that excite, but also the way in which a style or cultural character can be formed by the clash of heritage with brand image, and artistic tendencies with culture. 'legacy. Strategically combining color, abstract shapes and sometimes figurative imagery, Kassam creates arrangements that sometimes replicate studio accidents and experimentation. Each painting is also steeped in its own individual story of failure, revision and resilience, with elements and layers added, removed, repainted, adjusted and checked until they are complete.
In this exhibition, Kassam imagines paintings from the Temple Bar Gallery + Studios site in an alternate present, where they are no longer used and bordering on dereliction. Rather than viewing this motif as something melancholy or pessimistic, Kassam's intention is to romantically honor and celebrate painting and the physical spaces that facilitate and activate it. This is accomplished through playful canvases, architectural and digital intervention and a refined approach to presentation.
Biography of the artist
Ramon KassamSolo exhibitions of include Green on Red Gallery, Dublin (2018 and 2016), Limerick City Gallery of Art (2015), Pallas Projects, Dublin (2013). He has also participated in group exhibitions at the Edythe Broad Art Museum, Michigan, USA; Glucksman, Liege; EVA International, Limerick. He received the first Arts Council Next Generation Award (2016) and previously held a project studio at TBG+S in 2015.
Events
Artist speech: Ramon Kassam will be in conversation in the gallery with our Program Curator, Michael Hill, on Wednesday, August 3, 2022, 6 p.m.
Temple Bar Gallery + Studios
5-9 Temple Bar, Dublin 2, D02 AC84, Ireland