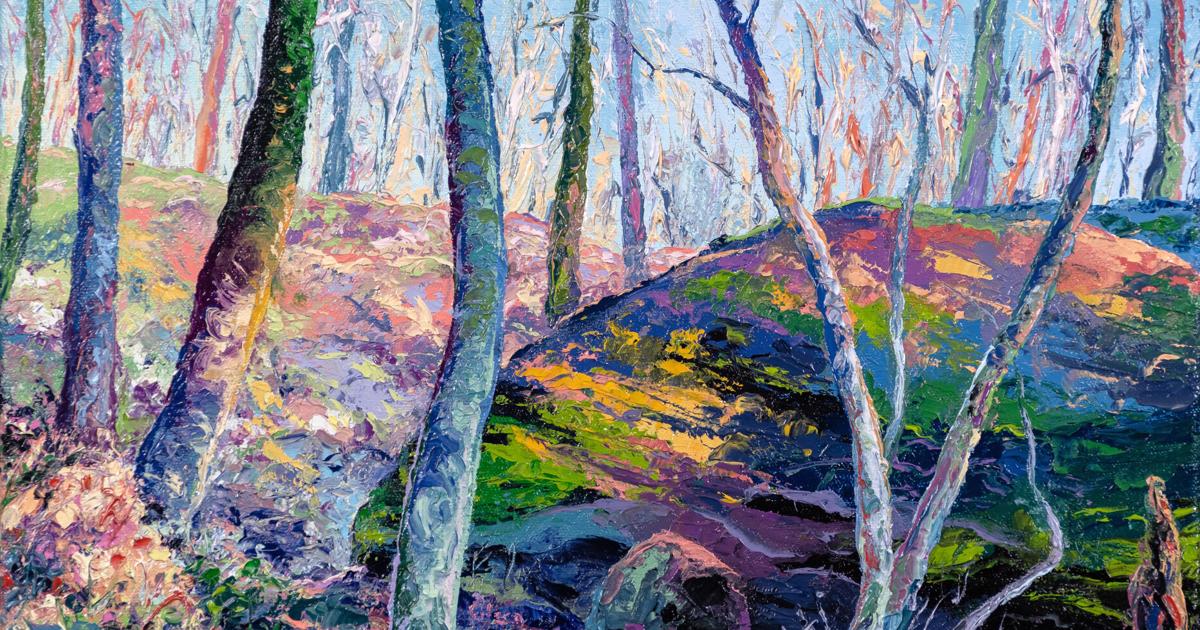 Oil paintings, ceramics presented in the exhibition Gilchrist | Community
CUMBERLAND — The C. William Gilchrist Museum of the Arts will feature two artists at the upcoming exhibition, Eileen Dorsey showing contemporary impressionist oil paintings and Lacy Ann Miller, an emerging ceramic artist, from July 23 to August 23. 22. The Opening Reception will be held July 24 from 5-7pm and is free and open to the public.
Dorsey explored the woods as a child, which instilled an appreciation for nature, its colors and textures. She captures both local landscapes and fantastical scenes in vibrant hues and paints meditative forests of light and color. Emphasizing connection with nature as a healing and rejuvenating experience, Dorsey's paintings transcend reality for emotional impact.
Dorsey, who lives in Cleveland, Ohio, studied fine art at Kent State University under Charles Basham, culminating in a joint exhibition at the Massillon Museum of Art. She won the Cleveland Scene Top Artist Award in 2020 and 2018 and the Cleveland Magazine Top Artist Award in 2020 and 2019. She has won awards in juried exhibitions including the Akron Art Prize, the Brecksville Center for the Arts and the National Arts Program.
"This collection of work focuses on the landscape around me," Dorsey said. "My tool of choice is the palette knife, and with it I make informed decisions when smearing, scraping or throwing paint on the surface. Like Impressionist painters, I favor light in my works. I begin each piece with an established light or mood and I use my sense of color to push the boundaries of what is realistic and what is suggested.
Miller, who lives in the Cumberland area, is inspired by her love of science, function and body ergonomics. The surface drawings are extracted from biological diagrams of the organs associated with the five senses, reflecting the experience of the user, via the idea of ​​muscle memory as a narrative.
"Raised in small towns and rural areas along the Potomac River, my upbringing was surrounded by handmade items that were used, maintained and repaired in the home," Miller said. "These objects were perceived as softer, more comfortable, worn through use, and had deeper meaning and often narrative connections."
Miller attended Allegany College of Maryland and transferred to West Virginia University for her BFA, then earned her MFA from Clemson University. Her studies have taken her across the United States and around the world to learn and showcase her art from Jingdezhen, China to Farnham in the UK.
Miller is an adjunct professor at several community colleges, teaching art history, drawing, and an online course she developed centered on the arts and crafts of the Appalachian mountain region.
Both artists will be available at reception. The museum is located at 104 Washington St. and is open every Friday, Saturday, and Sunday from 1 p.m. to 4 p.m. For more information, visit facebook.com/gilchristgallery or call 301-724-5800.