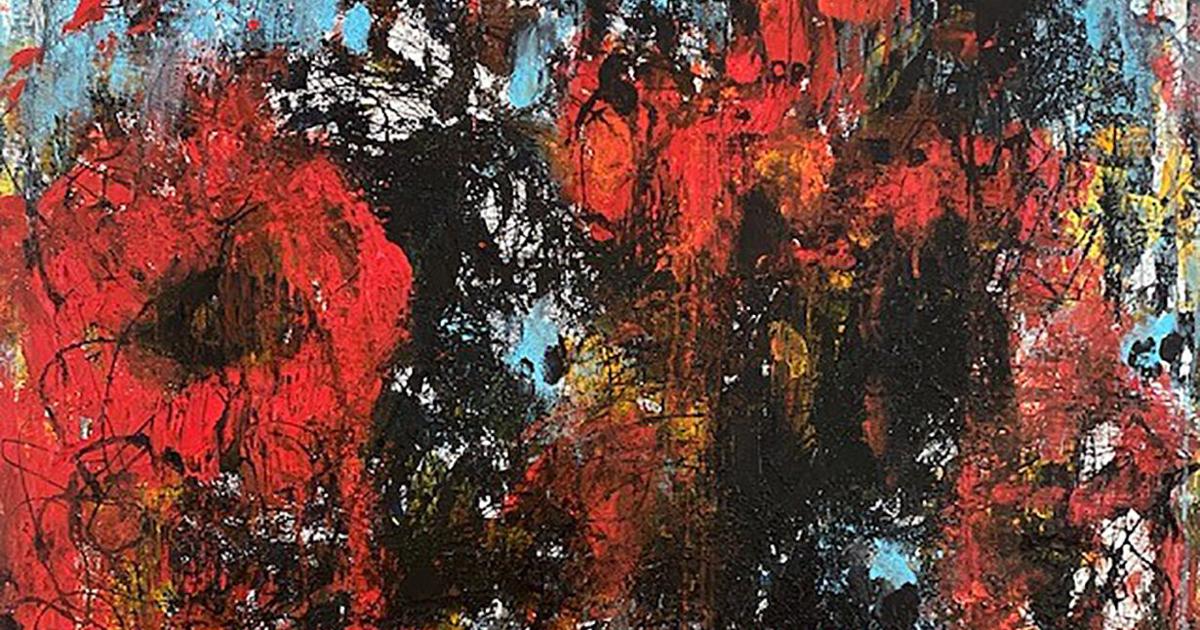 In Washington: exhibition of abstract paintings at Judy Black Gardens | Antiques and art gallery
WASHINGTON — Judy Black Memorial Park and Gardens will host artist Karen Pepper and her exhibition titled "Summer 2022" at 1 Green Hill. The Mrs. Pepper exhibition will feature moving abstract expressionist pieces on canvas from Wednesday, August 10 through Sunday, September 11. An opening reception will be held from 3 to 5 p.m. on Saturday, August 13.
Ms. Pepper spent more than two decades of her artistic career in Washington, and her worldly experience created a solid foundation for continued creativity, virtuosity, and artistic knowledge.
After a short stint as a licensed practical nurse in Pennsylvania, Mrs. Pepper decided to follow her passion for art and moved to Hilo, Hawaii to pursue art studies at the University of Hawaii.
During this period, she began to explore and became more and more interested in abstract expressionism. She then completed a BA in Art Education at Kutztown University in Pennsylvania.
Mrs. Pepper's marriage brought her to a small alpine village of Leysin, Switzerland, where she lived for seven years for her husband's job.
During these years, she continued to explore painting, not only the physical part of creating works, but also by visiting and studying works of art in museums and galleries in Europe. The family, including their two daughters, moved to Connecticut in 1999.
Mrs. Pepper's show at the park is an experiment in mixed media using different processes to apply paint to a stretched canvas.
The three main mediums used are oil, acrylic and enamel. Acrylic is usually applied first, then oil, then enamel, which is poured straight from the box or with a brush saturated with enamel.
The enamel is allowed to fall arbitrarily to create its own shape by dripping from the box as the brush draws flowing lines on the paint.
Mrs. Pepper also uses edgers or palette knives to move the paint across the canvas while adding sand to create texture. For this collection, she experimented with stencils of letters, numbers or mandalas.