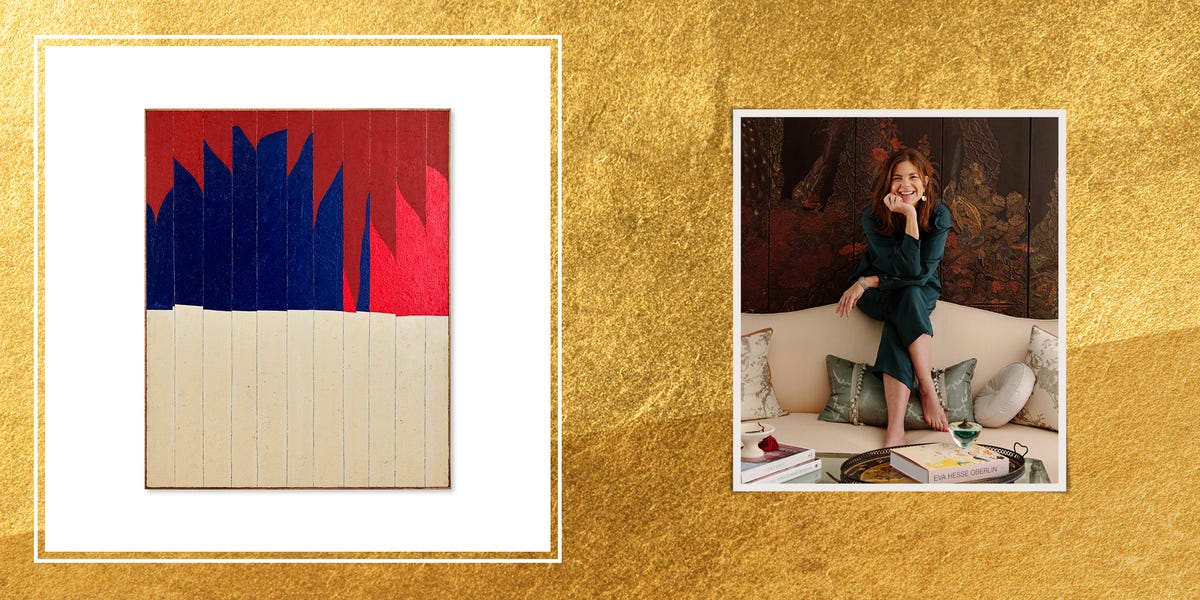 Designer Barrie Benson on oil paintings by artist Clare Rojas
"Art, more than anything, is something that can become a heirloom to pass on to your children, grandchildren, or even dear friends. Someone you know will feel a connection to it," says Barrie Benson. Our VERANDA The team challenged the Charlotte, NC-based designer to choose a new work of art she deems worthy of being shared across generations. His selection? A modern oil painting, Untitled (2019), by American artist Clare Rojas from SOCO gallery.
Benson first discovered Rojas during a trip to Art Basel in Miami, where the artist's work was featured in the main exhibition. "It was the first song that stopped me in my tracks. I was immediately drawn to it," says Benson. Later, Rojas' first solo exhibition in the South brought him the SOCO Gallery in Charlotte. "It allowed me to get to know her, her work and her power. Even her smallest pieces can command a large wall," the designer explains. Here, Benson shares what makes Rojas' piece an instant heirloom .
What drew you to this piece?
"I love this piece because of the geometry, the simplicity, the color blocking and Rojas' intentional use of color – the way she puts them together, they vibrate. Ever since I discovered her at Art Basel, I also got to know her personally, through vernissages at the SOCO gallery, and I learned more about her process, which always fascinates me, she is so wonderful and authentic, which can be a another reason why I am drawn to his work.
Why do you think he has power?
"Although this is a new piece, I like the old look to it. If you look closely there appear to be layers of old paint and the way she chose to frame it has a wink to it. "vintage eye. But when you pull away it looks very modern and abstract. I also love how this piece complements Rojas' earlier work, which is rooted in folk art, but here it's abstract."
How do you plan to use this piece in a room?
"When you find a work of art that can go anywhere, you know you have to buy it. It's one of them. It certainly has the heft to go over a mantel or up a tall wall. If I had this piece, I would place it in my dining room next to a very graphic metal display case. I like how the geometry of the paint would play on the wall, but the piece can also hold its own next to this strong architectural feature. I love how Rojas' art can work well in a minimalistic or heavily modeled environment – it can play on other models but also stand on its own.
Are there any historical scenes that look like kindred spirits in this piece?
"Rojas' color story and imagery are rooted in Scandinavian folk art, but the way she takes this information and summarizes it is what makes her work so complex and strong.
Rachael Burrow is the Style Editor at VERANDA, covering the latest design and market trends, from jewelry to fashion, tableware to furniture, and everything in between.