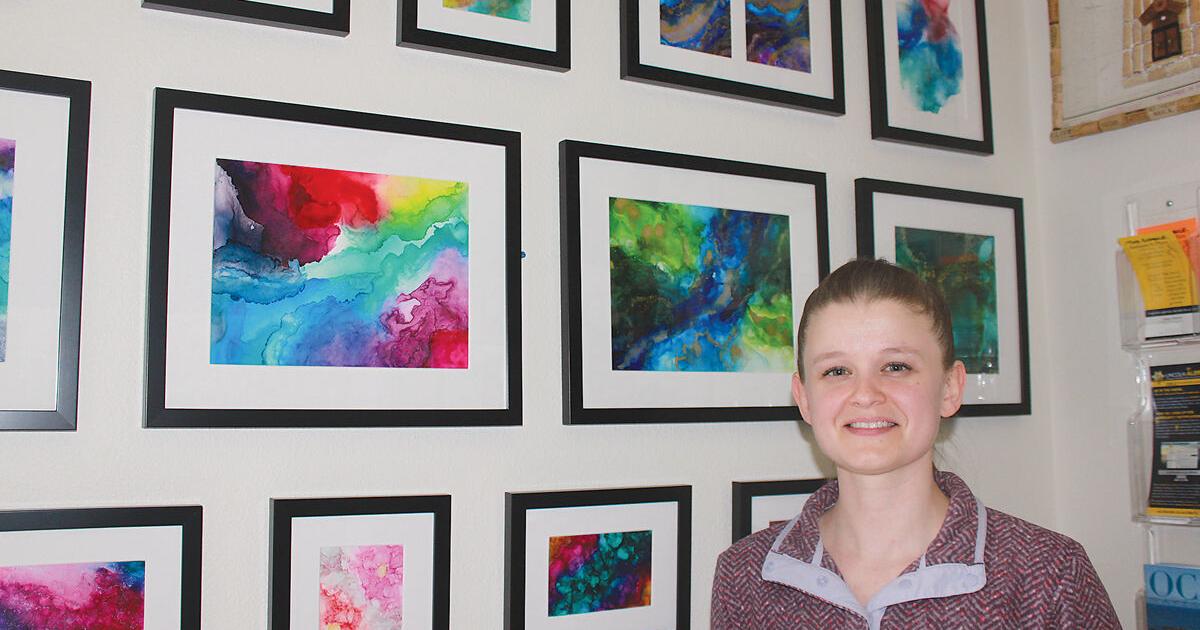 Creation of abstract paintings | Culture & Leisure
Free flow. Fluid. Interpretative. This is how Newport artist Chas LeClerc describes his abstract and vibrant paintings.
LeClerc paints with alcohol inks, which are fast-drying, waterproof, and highly concentrated colors. When isopropyl alcohol is added, LeClerc can use air, a heat gun, or a brush to create movement and contours in his work. Paintings are done on a non-porous surface like plastic, acrylic or glass.
"I love all kinds of art, but I'm a big fan of abstracts," LeClerc said. "Alcohol ink is a difficult medium to work with. As it is very fluid and moving, it wants to do what it wants to do. So it's more of a relationship with the work of art, as if you were creating together.
When LeClerc and her husband, Daryl, moved to the coast about five years ago, they adopted many of the area's outdoor activities, such as hiking, beach walks and tides. She said her excursions into nature gave her inspiration for her paintings. "You can take it home when you paint. With the right colors, it really does feel like you're on the beach or in the middle of the woods.
She is also inspired by her emotions or her mood when she paints. "If I've had a super busy day and I'm super stressed, the paints are probably a little darker. But if I'm feeling happy and upbeat, they're a bit lighter and airier.
LeClerc keeps all of her work that she doesn't sell and by seeing it again, she can still feel the emotions she had when she made it. "The ones where I'm heavier, I can see I was also heavier in my ink. In reality, these should probably go in the trash, but it's fine for me personally to go back.
Although she currently paints from home, her goal is to eventually work in a studio. "Alcohol-based ink is really bad to breathe in, so you need to be in a well-ventilated space." Her house is small and during the rainy season it is often too cold and damp to open the windows. "My husband is so awesome," she said. "Sometimes I have paintings all over the table and on the kitchen floor. He's so nice and just tiptoes up to them and never tells me to take them.
Although LeClerc said she wasn't super messy, she would really like to create a dedicated space. "I feel like when I'm cleaning up and putting all my stuff away, I'm completely out of the creative space. I feel like I'm doing better creatively if I can just paint when I have that feeling It would be nice to jump in and out of creativity whenever I want.
Even without a studio, she still tries to paint at least once a week. "If I don't paint for a while, I don't have the same relationship with ink. It's like the ink is like a teenager trying to do his own thing.
New pieces are often hung in her home, in homage to her mother who was always creating. "The creativity in it inspired me," she said. "I don't like mainstream stuff, so I like to create my own stuff to get what I like."
LeClerc's works are currently on display in the News-Times' COVE Gallery. Her work can also be seen on Instagram at Chas.LeClerc and she can be contacted at [email protected]