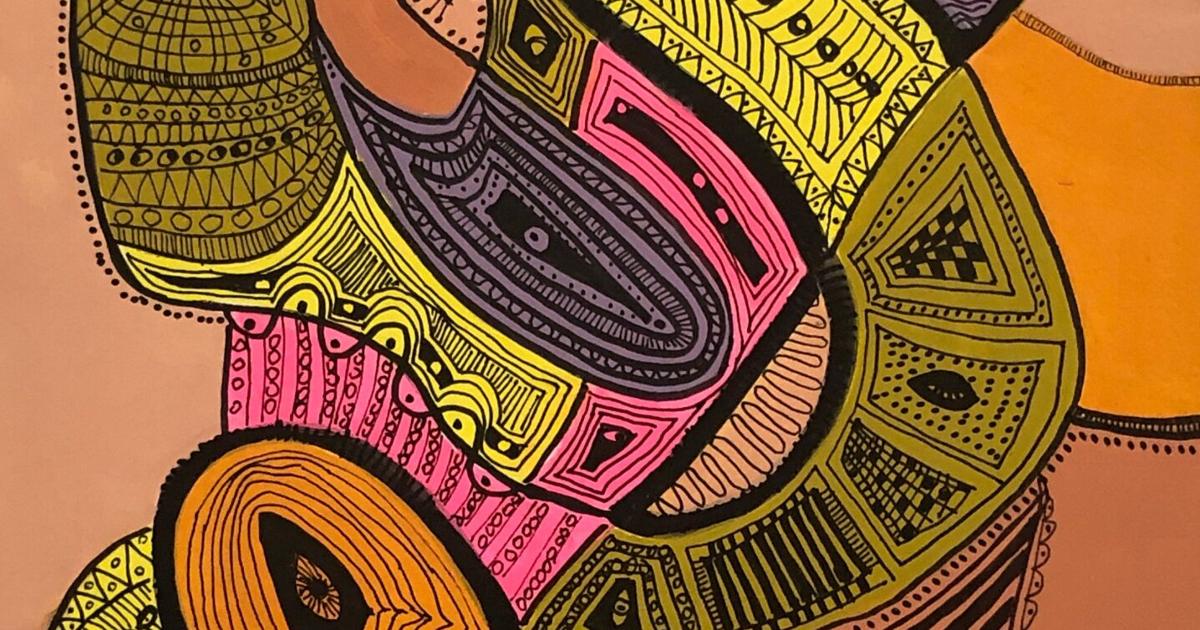 Abstract paintings will be exhibited in "Life in the Abstract" at Ellenbogen Gallery | arts and culture
MANCHESTER — Mary Fran Lloyd will open an exhibition of 13 abstract paintings on Saturday February 27 at the Ellenbogen Gallery in Manchester.
The paintings in the exhibition, "Life in the Abstract", were all created during the winter of 2021, as the COVID-19 pandemic neared its first anniversary.
Lloyd, from Rutland, studied the art of watercolour, acrylic, mixed media and collage with well known and talented artists including Robert Frick, Peter Huntoon, Cheng-Khee Chee and Richard Weis.
She is an iconic member of many art institutions, including the Vermont Watercolor Society, an exhibiting member of the Brandon Artist Guild, the Chaffee Art Center in Rutland and the Southern Vermont Arts Center in Manchester.
She is represented by Ellenbogen Gallery in Manchester.
Abstract paintings have names such as "Comfort", "Headstrong", "Joy", "Loss", "Positivity", "Sorry" and "Together".
"My art is my version and my vision of how I live life," Lloyd said. "I realized the value of always learning new things, being open to change, and appreciating my own uniqueness. This transformative experience is what I feel art is constantly striving for.
According to a press release from the Ellenbogen Gallery, Lloyd abstracts from realism in order to convey his intimate feelings about any subject, life experience, significant event, or culmination of it all.
Through experimental art, she has the freedom and tools to create more personalized works of art, to convey those feelings, and to share that excitement with others.
The paintings featured in Life in the Abstract are built upon fields of acrylic color, ink lines of varying strength and movement, and short dots and dashes to convey a sense of texture, dimension, energy and depth.
Her use of brilliant colors, mostly secondary and tertiary, adds warmth, freshness, freshness, excitement, movement, beauty and more to help tell her stories and convey her emotions.
"You will never be bored, depressed or lazy when you discover the magical world of art," Lloyd said. "Especially when you share it with others."
All Ellenbogen Gallery visitors and employees will wear masks and practice social distancing.
To exhibit, it is best viewed on the reinstalled ArtWall, visible from the window of 263 Depot St., Ellenbogen Gallery.
The gallery is open from 11 a.m. to 6 p.m. on Fridays and Saturdays.
For more information, www.ellenbogengallery.art or find them on Facebook and Instagram.